The Giant Chalkboard motto is "Solutionism. The new optimism." They want us to realize that "the more we talk together, the more we solve together". And it's been working really well, if you were following their Twitter feed. This complex equation took three days to write, and a lot of interaction from people on their feed who tried to work out what it all means.
And here's the explanation for this giant chalkboard: "Whether you've realized it or not, Giant Chalkboard has been telling the story of what science and humanity can achieve when they work together. Every number in this equation is significant to discoveries, accomplishments, and advances that live at the intersection of science and humanity."
Go to the Giant Chalkboard site to find out the answer. It's a great one!
Here's the entire equation to figure out: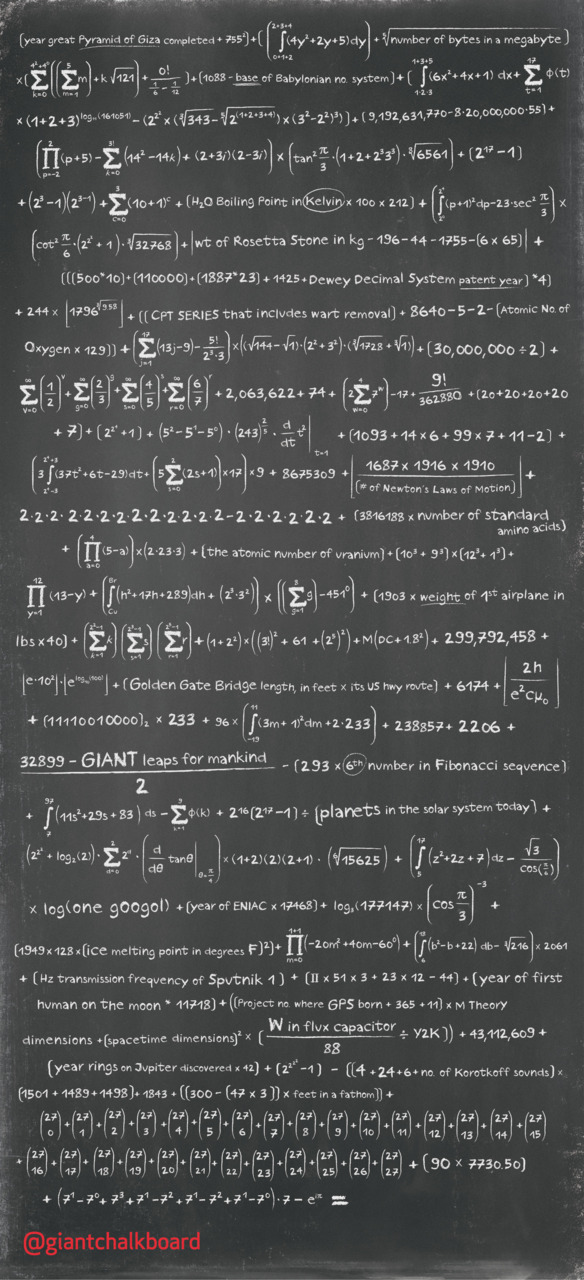 - found in DesignTaxi -> Giant Chalkboard