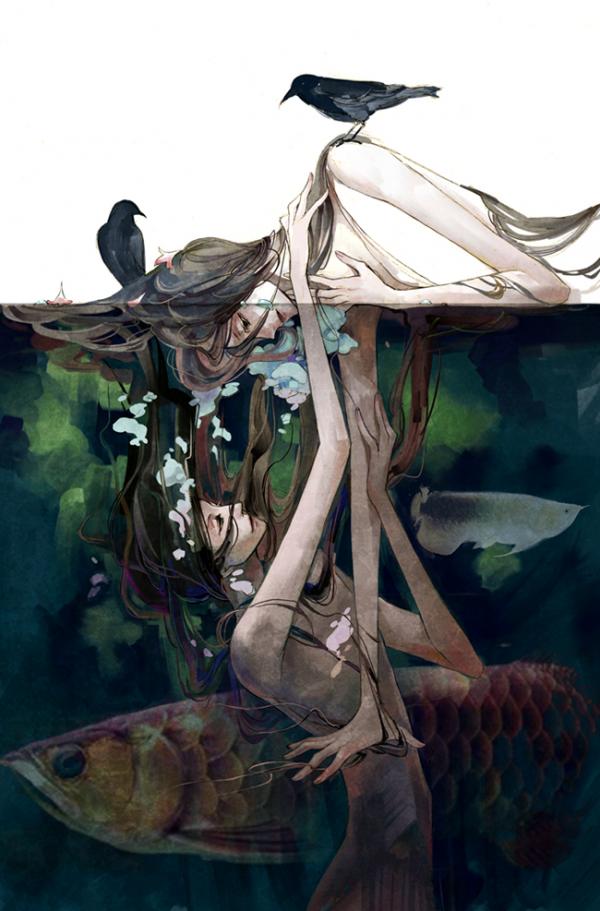 Going through Piccsy, I was again led to Cuded because of this mesmerizing picture of Good vs Evil by Thai artist Vipada Jakavanphituk. It's clear to see the manga/manhwa influence, but there's something really special about this image that draws me in more than any other of her other creations. Her specialty is clearly coloring because she creates a tableau of light and shade that puts you into the magical world of make believe that holds colors so vibrant.
I can so see the story behind this image in my head!
It really is amazing to see the amount of talent that is popping up around the world at such a young age (I was no where near this talented at 23?!). The passion that the youth puts into their art will come back to them a thousandfold, and I hope that it brings them everything that they could wish for. We're all benefiting from their creativity through the inspiration that calls to us.
- Thanks Cuded and Piccsy once again