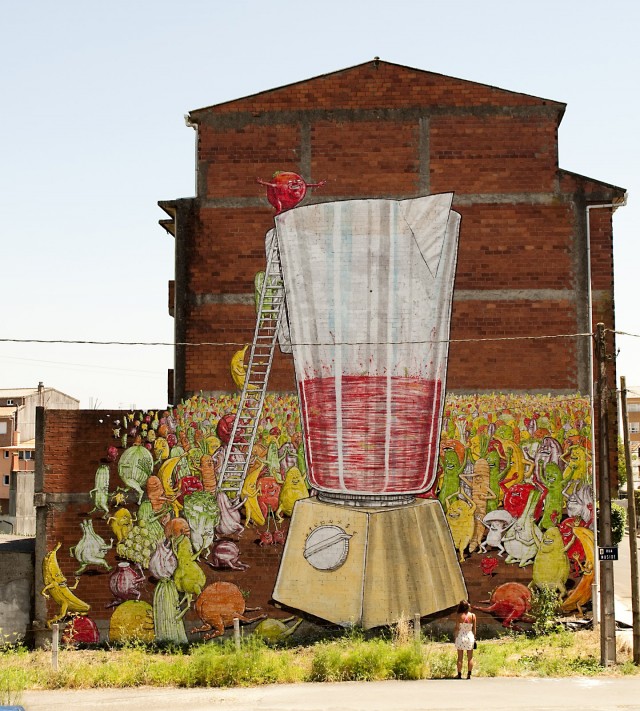 You can't get a much better uplift than with this image. The ever-popular Blu continues his trek, and now can be seen in Ordes, Spain celebrating vegetarianism. Blu seems to have been in a happy mood and it shows with his latest creation. It's still a powerful commentary, as Blu likes his work to signify, but this time it's a positive message on the benefits of veggies (even I'm switching towards it more and more). I guess even he can only take so much negativity coming from global politics. I totally feel for you, Blu. Most of us are feeling the same.
I've got to say that those veggies are looking mighty happy, considering the visible outcome. Maybe it's because Blu celebrates veggies and they're happy that someone recognizes their sacrifices? Of course, we'll take an optimistic message any day, won't we?
Check out some of the close-up on Colossal or more of his incredible work on his site.