It's been a while since I had a chance to visit My Modern Met, so I completely missed this magical candy installation done by the Australian duo Pip & Pop (aka Nicole Andrijevic and Tanya Schultz) at various galleries in Australia, Germany, Japan, and the UK. By looking at the images, you know that their medium of choice circles around things that are candy or look like it. It's hard to pick a favorite because it all makes you feel like a kid in a candy store. You can't help but want to get on your hands and knees to look at these creations up close and personal. Since a lot of us can't go to see these exhibits (because it's far from the US), we can only hope that they put out a photo book of their work. Because this is what inspiration would look like if it was given free rein. Gorgeous, delicious, and makes us ravenous for more!
Check out the article at My Modern Met to see many more images from their various installations. It's completely mesmerizing.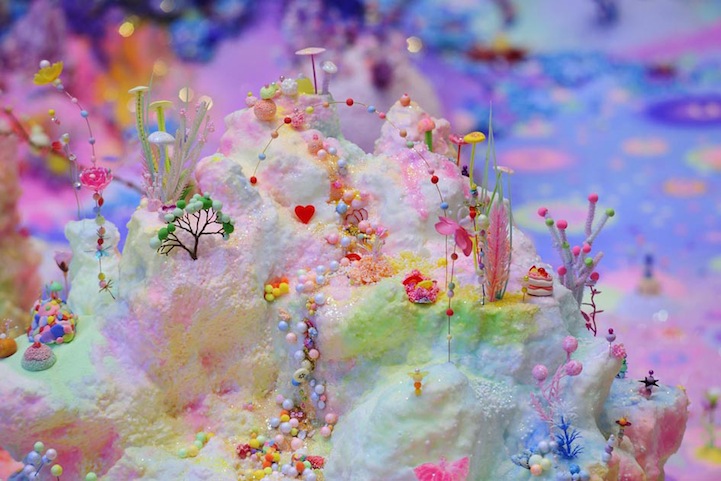 p.s. Pip & Pop, please let us know if you make a book on these exhibits! Because I would love to keep it around to inspire my imagination.