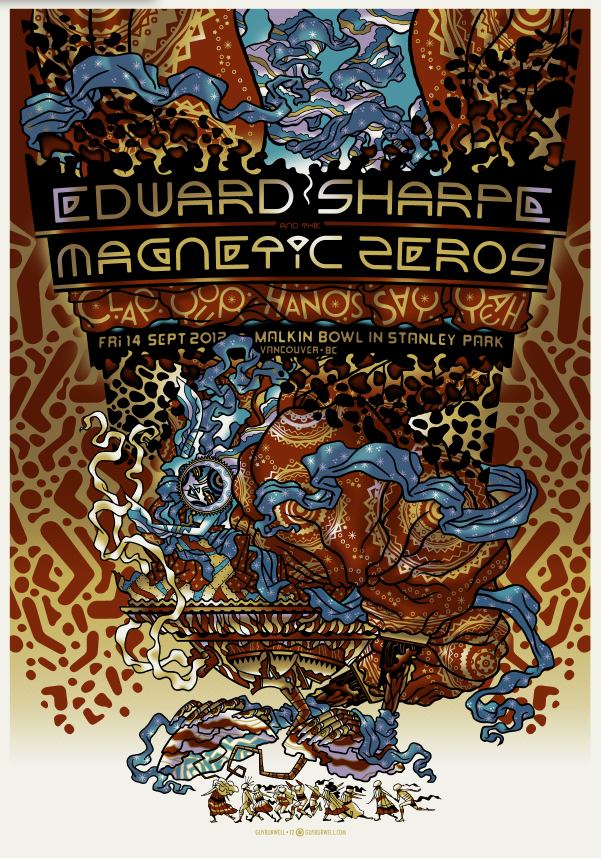 It's always incredible to find a new artist who just blows your mind because he or she is celebrating their imagination in such awesome detail. Take this poster for Edward Sharpe and the Magnetic Zero by Guy Burwell. I really wish that I had found him sooner, because I too am always enraptured by artists who put so much passion into the details. When you can literally absorb a piece of work for hours, then you know that the artist is someone pretty special. Well, all artists are pretty special in my book because they put themselves on the line on a daily basis when they bring their inner world into reality for us to experience. But Guy is…WOW!!!!! I can tell you that I will be looking at his site to marvel at more of his work. I can't tell what I love more: his amazing balance of playful color, or the intricate details that gets down into the finest lines that emanate from his hands.
- thanks to Inside The Rock Poster for leading me to this amazing artist
p.s. I'm showing this at the fullest resolution because there is just so much to experience. Enjoy!