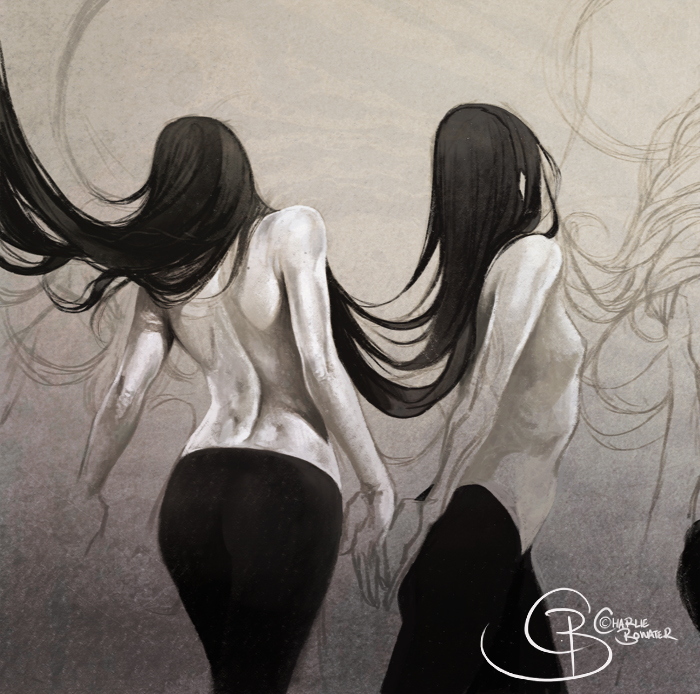 Eye Candy always lets me discover new talents, and here's another illustrator whose lines are really quite moving. Charlie Bowater is a self-taught illustrator, but all you'll see is raw beauty in her drawings. The one above is a work-in-progress which I absolutely fell in love with because of the beautiful movement that still holds mystery within its lines. You really should check out Charlie's Tumblr because she's got a lot of beautiful work, and she also has an amazing eye for other inspirations as well.
Every artist is inspired by others. We learn as much from the view through someone else's eyes as we do from our own. But the one thing in common with the love of creativity is that it all starts with a feeling and moves on to something tangible.
Now go check out Charlie's moving works!