update: I made a slight update to the Book of Life movie below, because I can't believe I was so thoughtless in not recognizing the entire team. Sorry about that because it really was a team effort, as most things are.
It all starts out in silent white. Like new fallen snow waiting for that first footprint before the happiness can come to life. With each new covering, the world gets a chance to start anew. This is what world building feels like to those who choose to build worlds with their hands, their minds, and their hearts. Have you ever tried it yourself? Do you want to?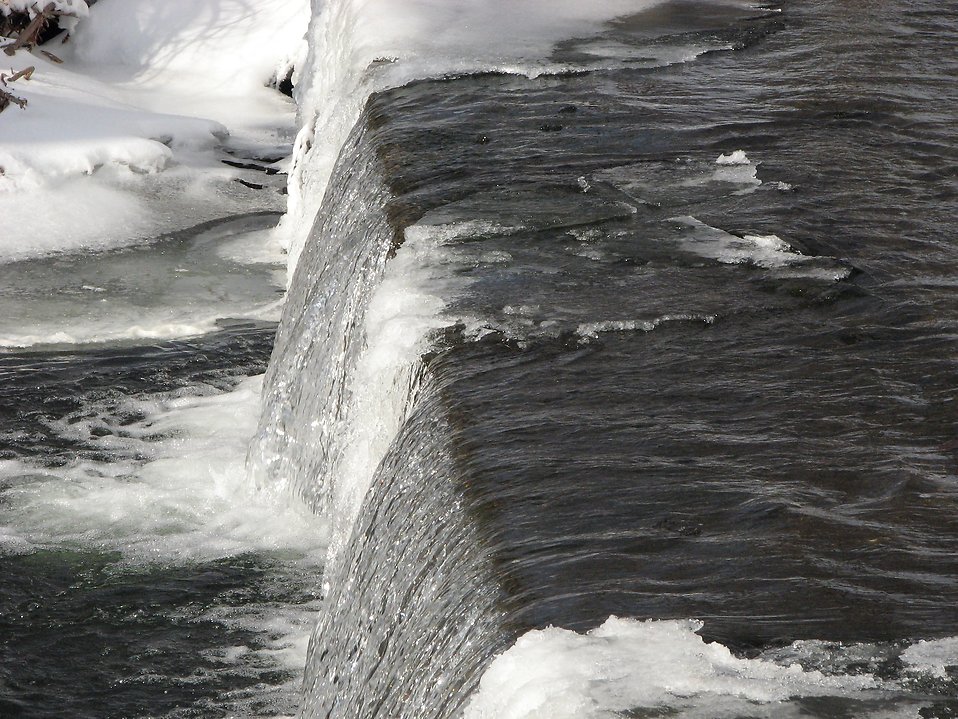 This picture (thanks, free stock photos) is what happens when the ideas take over and start to create the world that's in your imagination. Sure, the snow is still there as it's the foundation, but it's also transforming into the ever-changing water that takes the shape of anything that you can put it into. Tempted yet?
If not, then try some other inspirations:
Eric Canete: I missed his Kickstarter when he was in the process of creating his epic book, Encore. When I first looked through it, the images simply couldn't enter my brain. Each image had a life of its own, and the buildup of pages made a whole new world of superheroes, gods, and fairytale denizens. Who knew that lines of black and white could open up a world that was ready to capture all of the colors we could ever come up with? To show you how much I love this book: I lost it during our move, so I got another one because it's that important to my inspiration process. If you haven't picked up his book yet, go to Essential Sequential. It's a treasure you'll hold forever!
Pascal Campion: And to go to another part of the art world, let me introduce you to another visionary who brings heart into every line that he draws. Pascal has such warmth that exudes from ever curved line, every tinge of color that lifts the soul. And he really is such a great guy  who clearly loves his family. Luckily, he came out with a compendium of his sketches called 3000 moments that also got its start through Kickstarter (noticed a trend here?).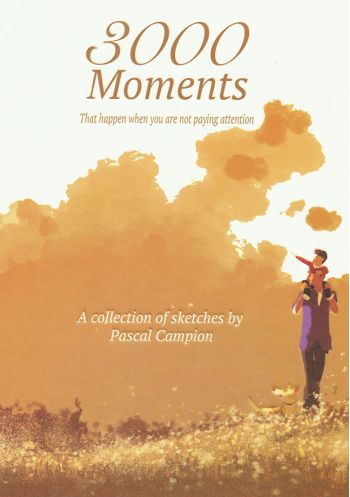 Are you like me and words are just as important (all of you writers know what I'm talking about)? Then you probably have your list of favorite authors, just like I do. My latest passion that I finished recently is called the All Souls Trilogy which is made up of A Discovery of Witches, Shadow of Night, and The Book of Life. The gifted author, Deborah Harkness, is a master of  weaving the stories of history into the magic of the occult, culminating into a breathtaking ride through space and time. If you're a fan of the likes of Harry Potter and want to mix in some romance, then these books are for you! I hope she writes again soon, but in the meantime I'm planning on going back to the beginning and taking the time jump all over again.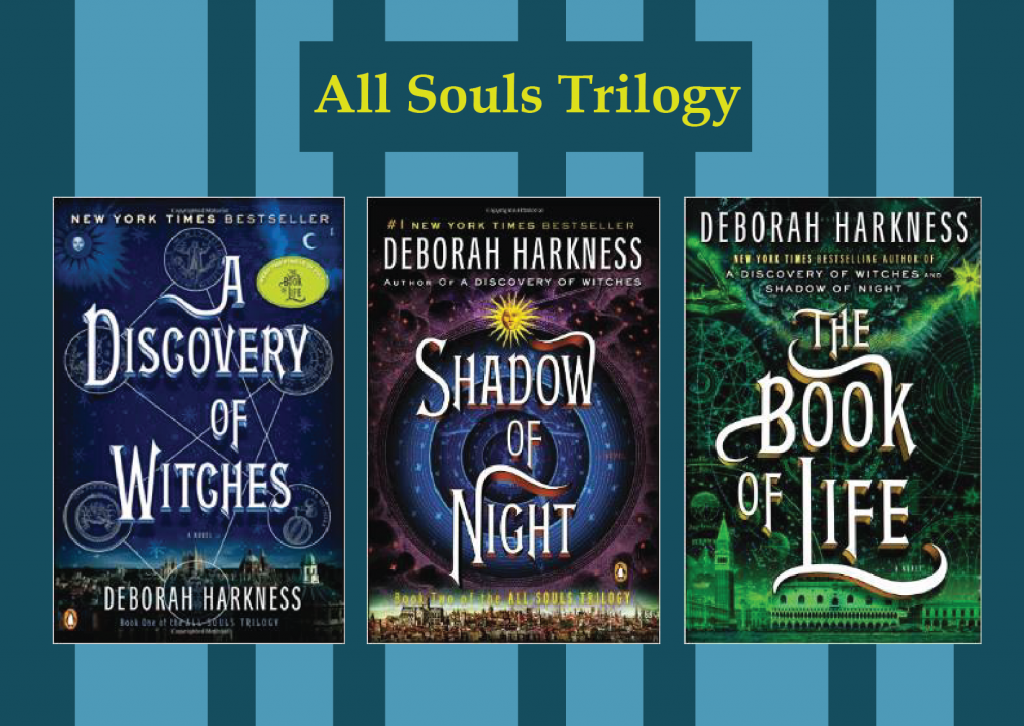 And to bring in the magic of movies, I just got to watch a masterpiece that I didn't get to see on the big screen. The title will sound familiar to you, but the time and place are in a different part of the world. The Book of Life by Guillermo Del Toro brings the story of Mexico's Day of the Dead to life in a burst of glorious technicolor through his brilliant use of animation. There simply weren't words when I finished watching the movie. And when the Candle Maker ends the story with the perfect reminder: Write your own stories, I came to the realization that all of us are driven for this very reason though in very different ways. But first, thank you Guillermo for bringing more magic into our lives as only you can do.
edit: I should have said thank you to the team of the Book of Life because that's what it took to make this masterpiece. Jorge Gutierrez directed a crew of amazing talents and literally brought a book to life in a way that we used to do all of the time as children.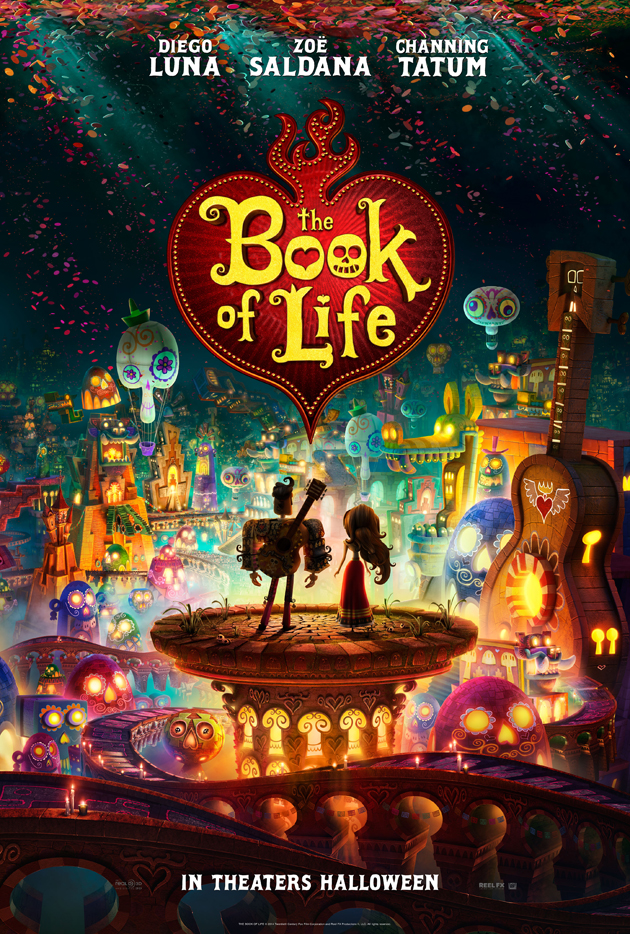 These are just a few of the people who inspire me . Browse through this blog if you want to see more – anyone or anything that inspires me are the heart of this blog. All of the people that I'm drawn to in my life are creators. Even my husband the engineer can build just about any world with his bare hands and some electronic parts – it's beautiful to watch. And every person I reached out to on Twitter (my first foray into social media) are people who use their talents to build the world of their dreams. And that's what world building is all about: DREAMS.
What do you dream about? Does it make you want to put things together in new and magical ways (if it's magic to you, then it's magic)? Does it fill you with yearning until you decide to create with your hands, your mind and your soul? If it does, then get busy and build. In case you hadn't looked around lately, the world could use some fresh new dreams. There are so many creative people out there, but they can always use the support in building a world that even dreams couldn't come close to.
Just like the Candle Maker said, it's up to you to write your own story. The rules are yours to make and break, so that you can make the world that you want to build. So get to it!
…p.s. – Reddit had an awesome post today that lead to an important conversation basically reminding us not to judge a book by its cover, but wait to see what's on the inside: read the comments that'll make you cry here – they show us that there are good people all around us.