Did you hear the awesome news???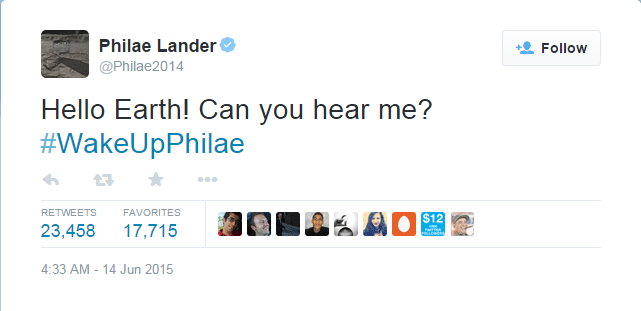 Yup, Philae is finally up after a really long 7 months (has it really been that long?). ESA must be celebrating right now, and rightly so. When the little lander hit that shady spot and shut down into hibernation, we all held our collective breath in hopes that he'd wake up (he feels like a he to me). All of that data that had been collected had not been returned home yet, so there was a lot riding on this wake up. Go check out Rosetta's blog to keep up to date with the latest happenings. There will be a lot of new discoveries since this is the first time this type of landing has been accomplished. Yes, science can bring the wonders of the universe alive if you just pay enough attention to the conversation.
Really amazing! Congrats again, ESA!