Happy New Year everyone! May it be much brighter for all of us as a whole.
Is this the year where the norm of status quo will change, or will it be more of the same?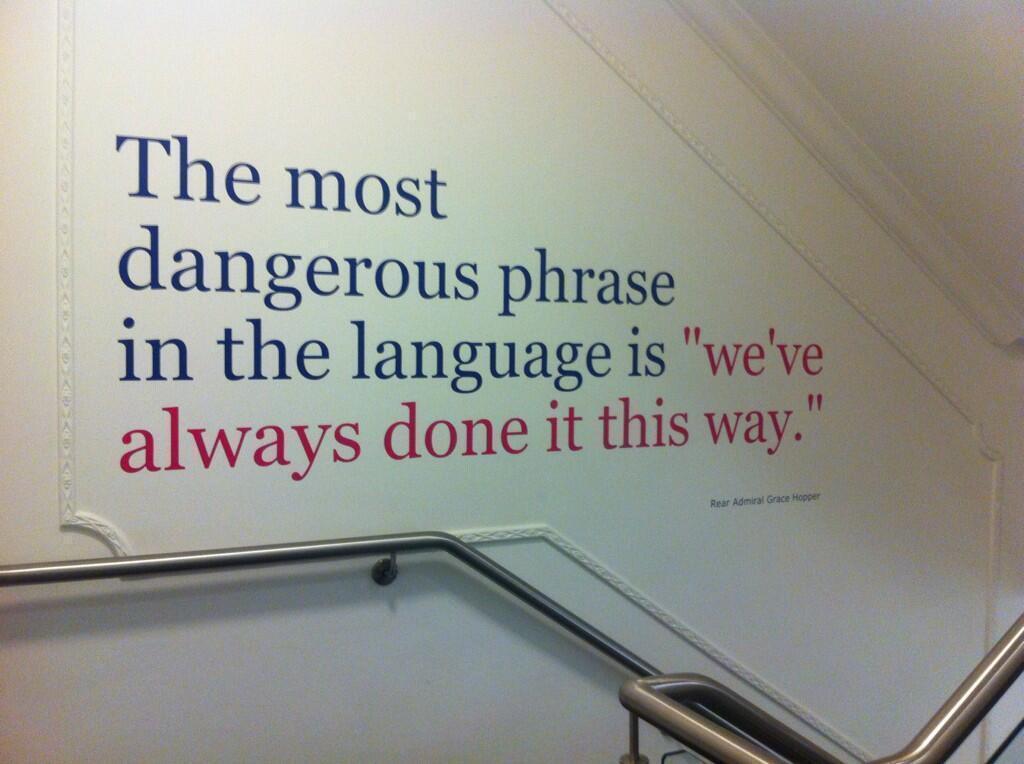 This quote by the Amazing Grace Hopper is a powerful reminder of how these words have shut down so much opportunity, simply because those who utter them refuse to see past the comfort and ease of status quo. It helps that the lady who uttered them was a computer scientist helping to push the envelope of programming during its infancy, as well as a Rear Admiral in the US Navy.
Well, we are indeed moving further into a time of profound change, or so many people like myself believe. Whether it is for good or bad depends on who the people leading the charge for change are, and what they manage to accomplish. Last year felt painful to many of us, possibly because those in charge kept uttering those words as though they were gospel. Well, many of those people are no longer at the forefront of society, simply because the quote above does ring true for far too many.
Change should always take into account the full history of what it's impacting, to see if it is really necessary. 2016 was the year that proved to us that much of society and its institutions are not as they need to be to meet a positive future for mankind and the planet Earth.
What do you think? Can we make changes in the foundations of mankind so that a much better outcome for all can happen in 2017? Or will it be a continuation of the pain from 2016. Yes, it's up to each and every one of us to take a step in a different direction so that we don't always keep hoping that things will be different though we keep taking the same actions.
Fingers crossed, cuddle a rabbit to touch his feet (and keep it firmly attached so that he or she can continue to hop about happily), find a four-leaf clover that hasn't mutated from some weird chemical we're using…whatever it takes to get some luck to pull us up the cliff we are falling over.
btw…this is not a pessimistic thought, but the most positive of hopes. Don't wait for others to change, but start the process for yourself. I am working at just that myself.
Things have not always been done this way. They're just things that we're used to doing without deep thought. Change? It might be just what the future of us as a whole wished for.
…just saying
Thanks again Reddit for sharing at the most perfect of times.